As we continue to update the features and design of the Station side of Check-Ins, we're ready to show off new Manned and Self searching.
These new designs are faster, more comfortable on different sized devices, and have some great new features.
On Manned stations, you'll now see a quick live search result as you type. Not only that, but the search results are now by Household, rather than Person.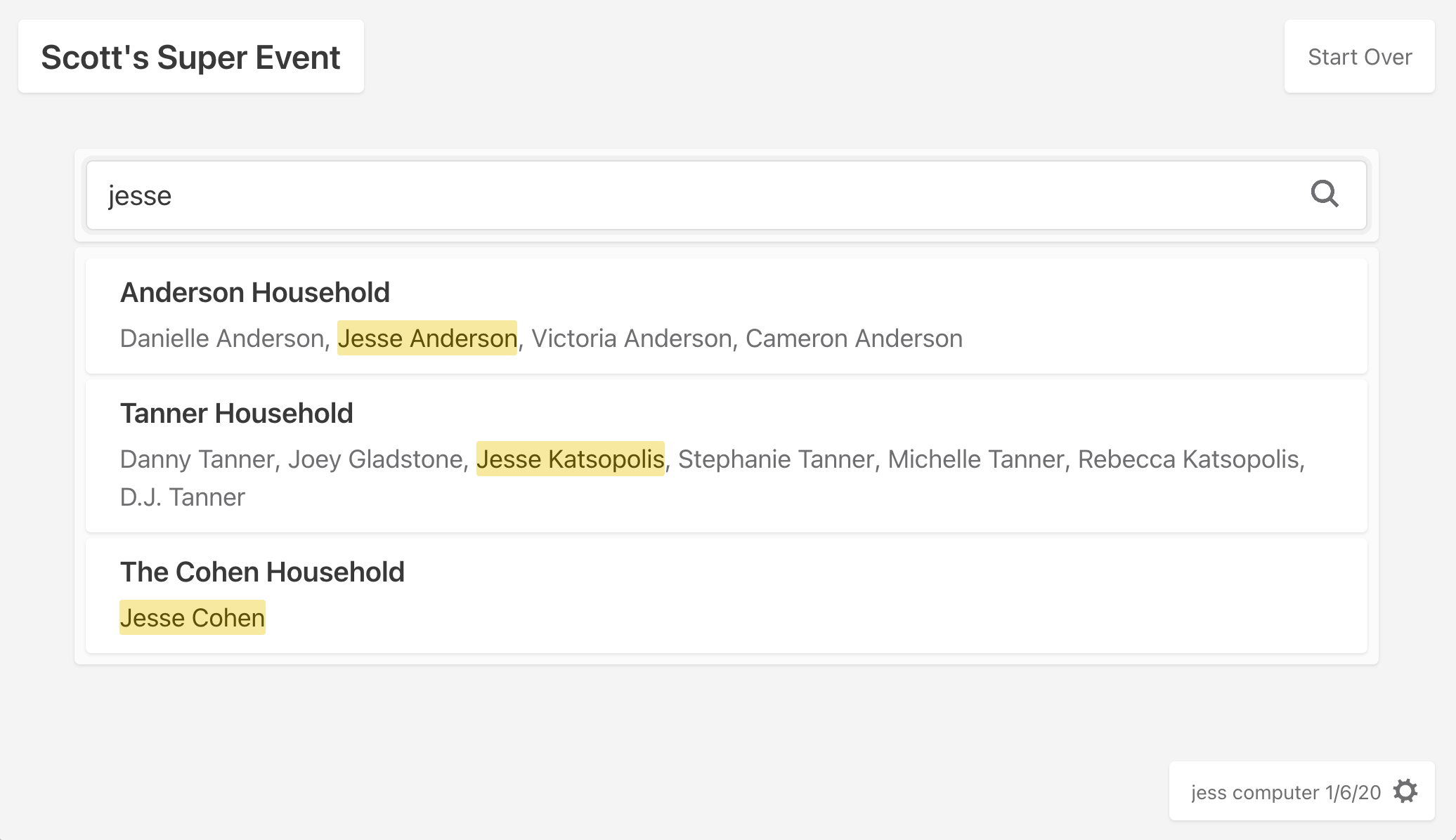 In the old view where the results were listed per person, Check-Ins would still pull up the entire household of the person you selected. So we thought, "why don't we have household results, instead?" So we changed that! To help you know why that specific household showed up, we're now highlighting the best match to make it super easy and fast to scan.
Of course keyboard shortcuts like up, down, and enter still work as they used to. Also, dark mode exists, and it's super fun. 😎
There's been a lot of other under-the-hood changes we made with this, so please don't hesitate to give us any feedback by hitting the "Send Feedback" button on the bottom left of the Station.


Happy Checking In!
Team Check-Ins