Trusted People
We're excited to release a highly requested feature that allows you to check-in your family and children outside of your family at the same time. If you're a trusted person in another household, and you're selected as the checked-in-by person, you'll see a new button.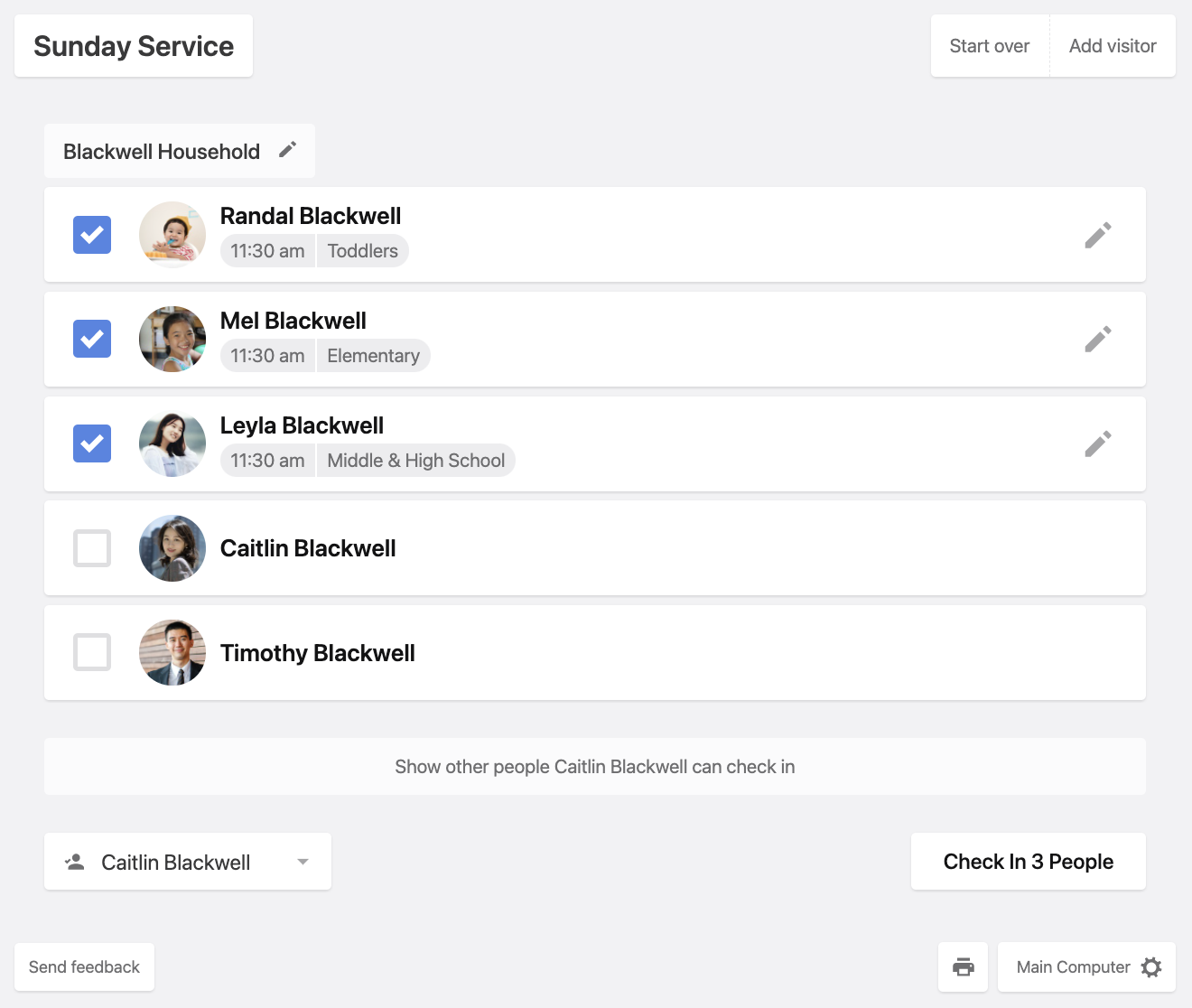 Select this option, and you'll see all the children of any household that you're a trusted person in. When you check them in, they'll share the same security code as your household.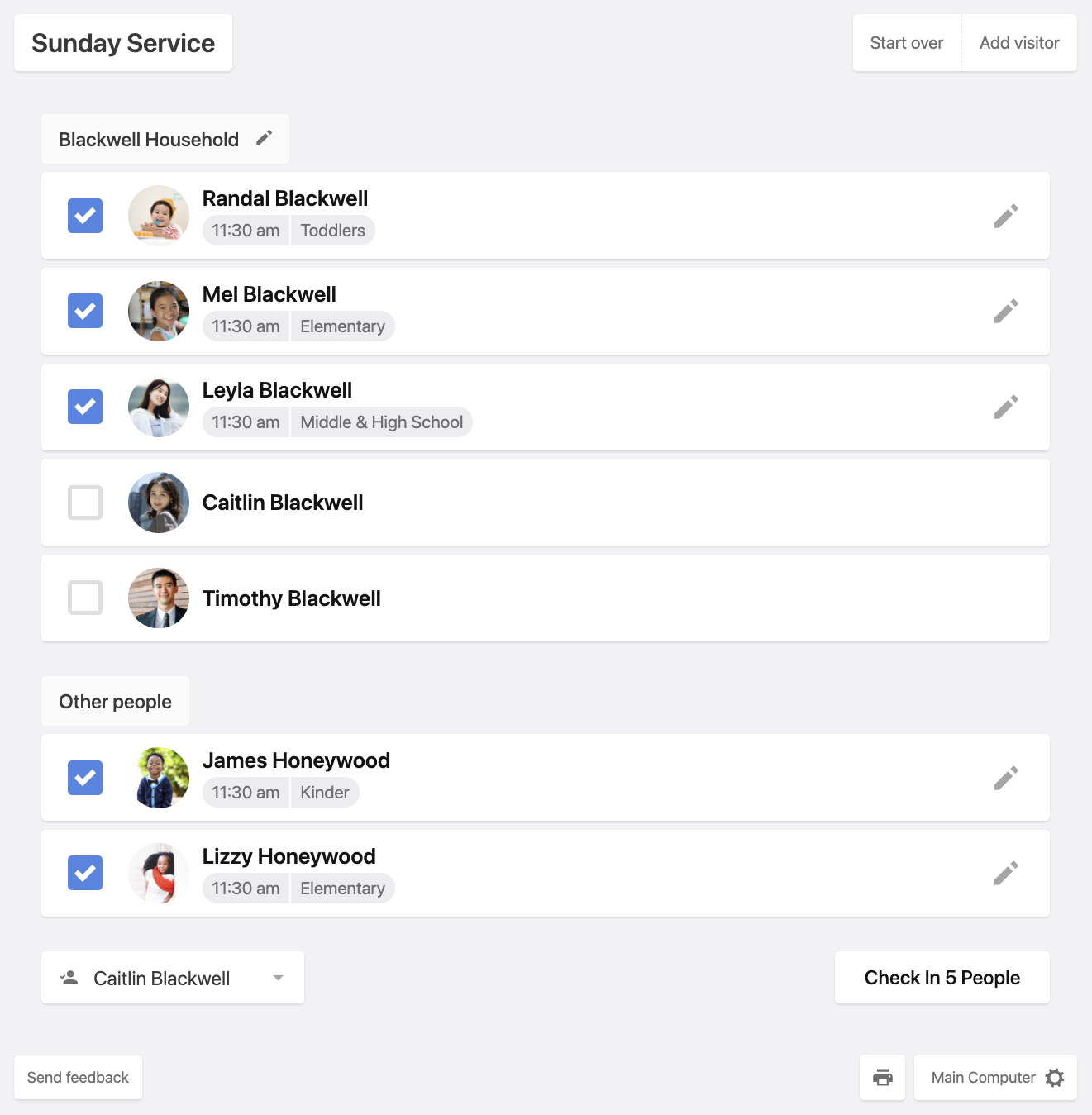 We're hoping this new way of checking people in, outside of your family, will help make the check-in process faster, and help keep your church's household data clean.
Note: This new feature does not currently work with Church Center App pre-check; it is only available from an actual station.
More Design Updates
Over the past few weeks we've been finishing up all the leftover pages required for our new design to be released into the world. Most of these pages you might not ever see, but the design now looks consistent across all pages on all station types.
The most notable change is the Checkout page. It has all the same features you're used to, but with a slightly, more mobile friendly design. And, it will even show the people you checked-in from other households.
With these final touches, we're just about ready to move this new design out of Station Preview and release it to everyone.
Be on the lookout for another update in the next few weeks, with more details on how we'll begin to transition everybody over to this new design. And please don't hesitate to let us know what you think!
Happy Checking In!
Team Check-Ins