We're happy to release a few updates for Roster Stations that were based purely on the feedback you've given us!
Sorting
We've now expanded our sorting options on all tabs! At the top right of each tab, you'll now see the option to sort by first name, last name, or most recent. It'll even save whatever it was set to per tab.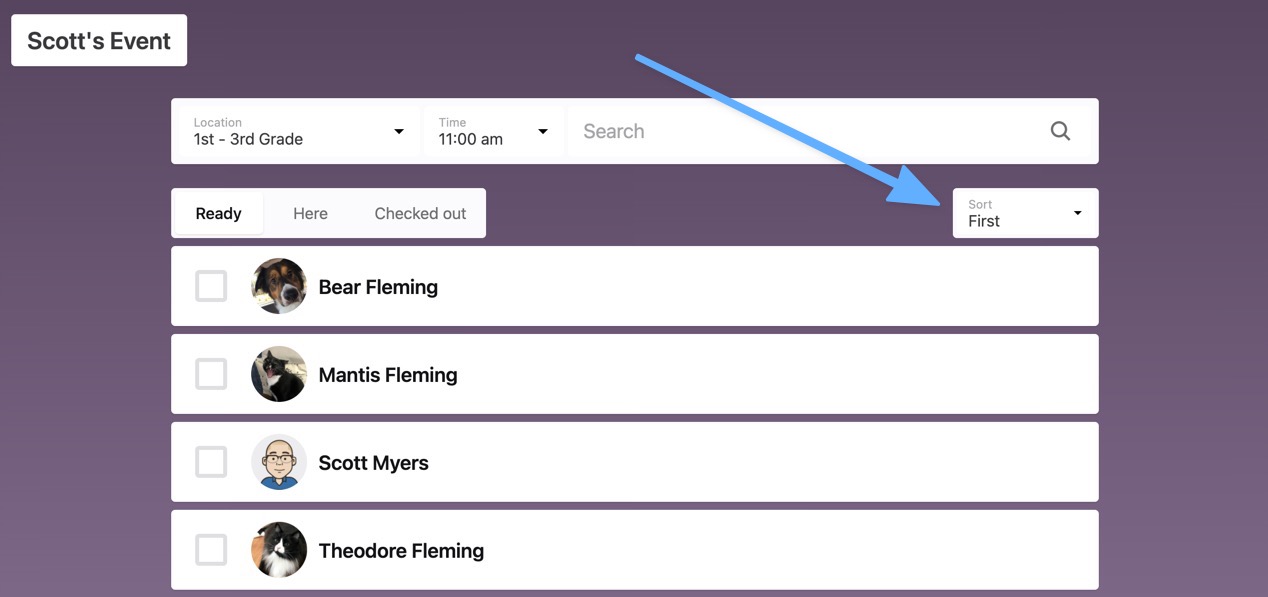 Household Checkout
One struggle we wanted to address is when you need to check out an entire family at the same time, even if they were checked into separate locations. You can now do this by searching for their security code on a Roster station! We will now show everyone in that household who is associated with the security code, even if the roster is pointed at a different location.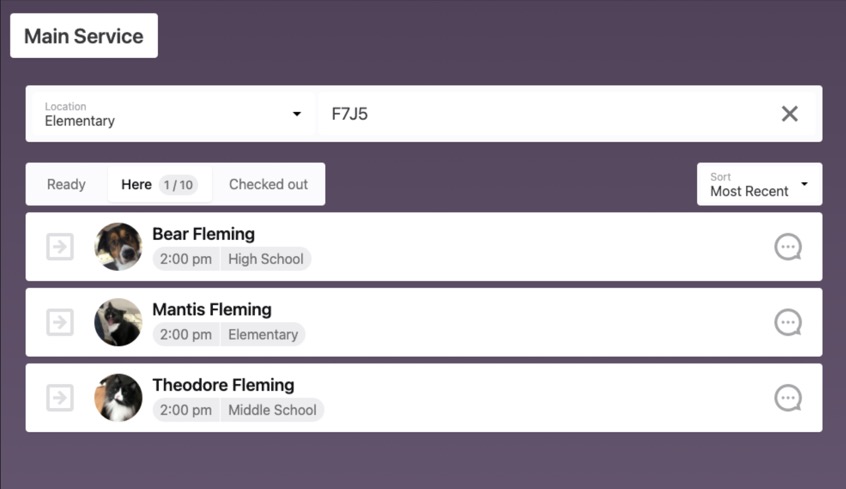 Not Authorized Icon
When on the Here tab, you'll now see an alert on any person who has a not authorized person attached to their household. Tap the link, and you'll see who that person is.
We're getting real close to releasing everything under Station Preview to the masses. Please don't hesitate to send us some more feedback!