The Check-In experience needs to be fast, flexible, and secure. Over the past seven years of building, improving, listening, and watching people use Check-Ins, we've learned a lot about how it's used and where it can be improved.
What we haven't done is make any large changes to the station side of Check-Ins. It's a bit scary, you know? We don't want to throw a bunch of new changes at your volunteers without any warning on a Sunday morning.
It is time, however, for some well-planned updates to stations, and we're so excited to roll out our reimagined Check-In experience. It's faster, more flexible, and it's packed with new features.
For a quick overview on the highlights, watch this video!
Manned and Self Stations
Custom Backgrounds
The biggest change—transparent fields are no longer. The transparent fields only worked with certain backgrounds, and we wanted you to have more flexibility! Want to put your church logo and color in the background? Go for it! You can even change the overlay to dark or light.
Everything on One Page
Need to change a time or location? That all happens on the same page. No need for extra pages to load or screens to navigate.
Smarter Filters
We've rebuilt how Check-Ins chooses the best time and location. The pages display faster and it's more intuitive when suggesting times and locations than ever before.
Better Services Integration
When someone is scheduled in Services, Check-Ins will now automatically match them with the time they're scheduled to, instead of the closest time like before. If there's a name match, we'll also choose a location based on the team or position name in Services. And best yet, if they are not scheduled, we'll match them with the best location for them as a Regular.
Trusted People Improvements
If a parent is a Trusted Person, they can now search for themselves at a Station and select both their own household members and the children of the other households. Everyone will be checked in together and assigned the same Security Code.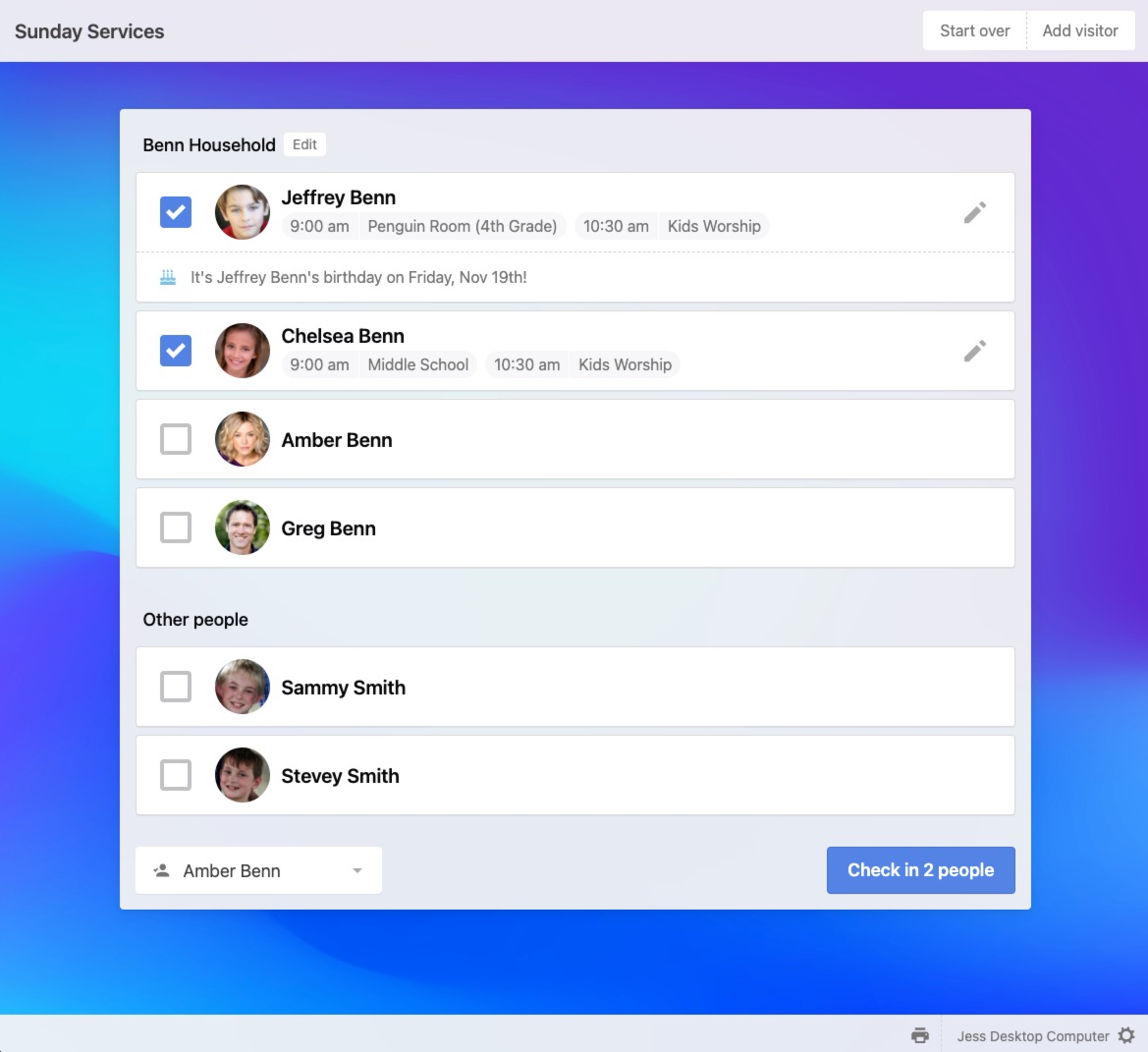 Live Searching
On Manned Stations you'll also notice that we have live household searching. And yes, keyboard shortcuts still work!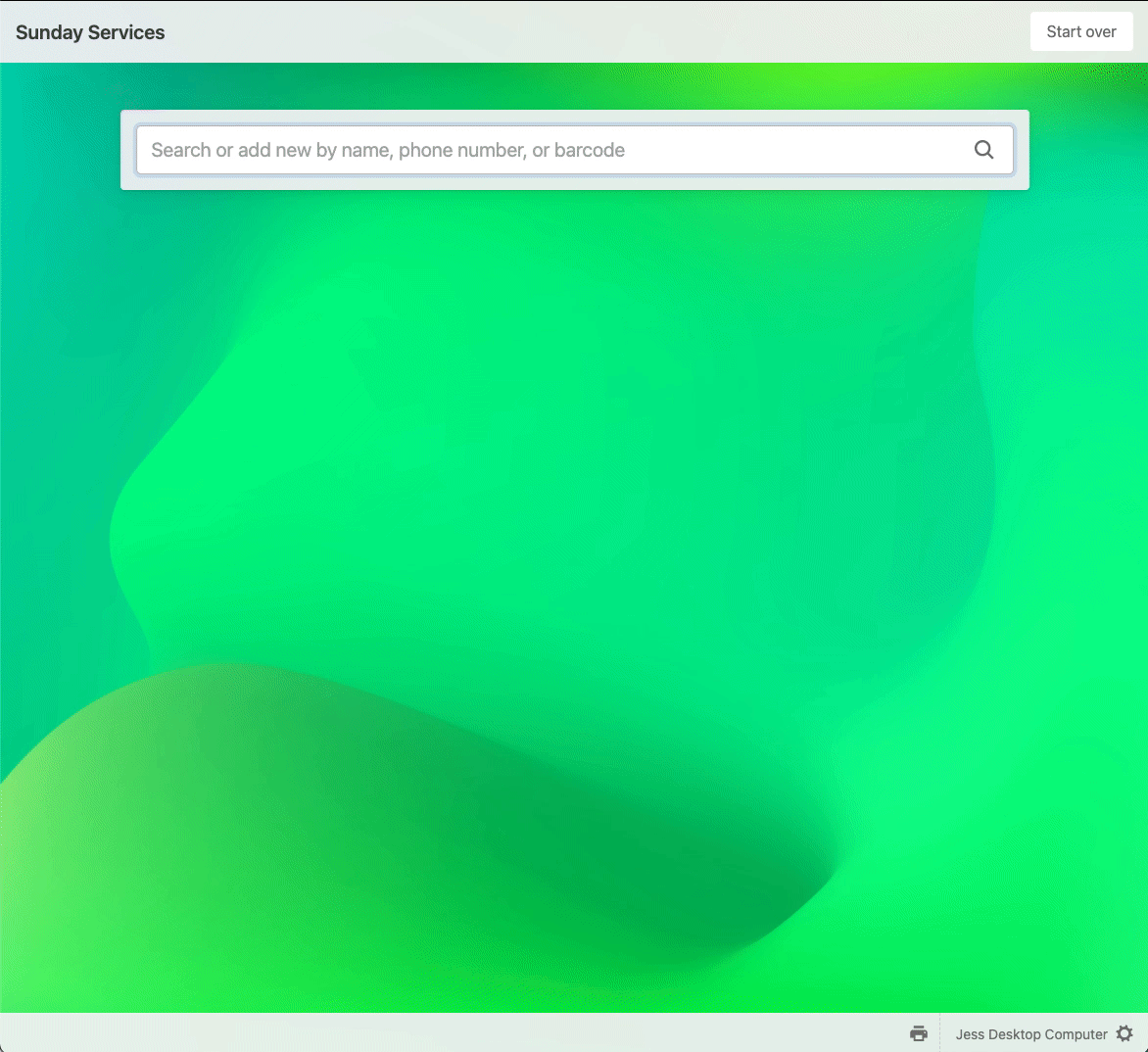 Roster Stations
Roster Stations have some of the biggest changes, with tabs! Rosters were designed for a clipboard-style view for each teacher to view their classroom. We've improved that view by only showing who you need to interact with at any given time. You can now easily see who is Ready to be checked in, who is Here, and who is Checked Out by cycling through the tabs.
To make Roster stations laser focused for classroom management, other changes include viewing one location at a time and streamlining the user interface by removing some of the lesser used features like adding Visitors, and editing user profiles.
Share Security Codes
If two people are in the same household, and are checking in on the same Roster Station, they'll now share the same security code, and only print one set of the required labels.
Smooth Movement
After you select someone, they won't move to the next tab for about 2 seconds. This gives you the time needed to check in a whole group quickly, or undo that accidentally selected person.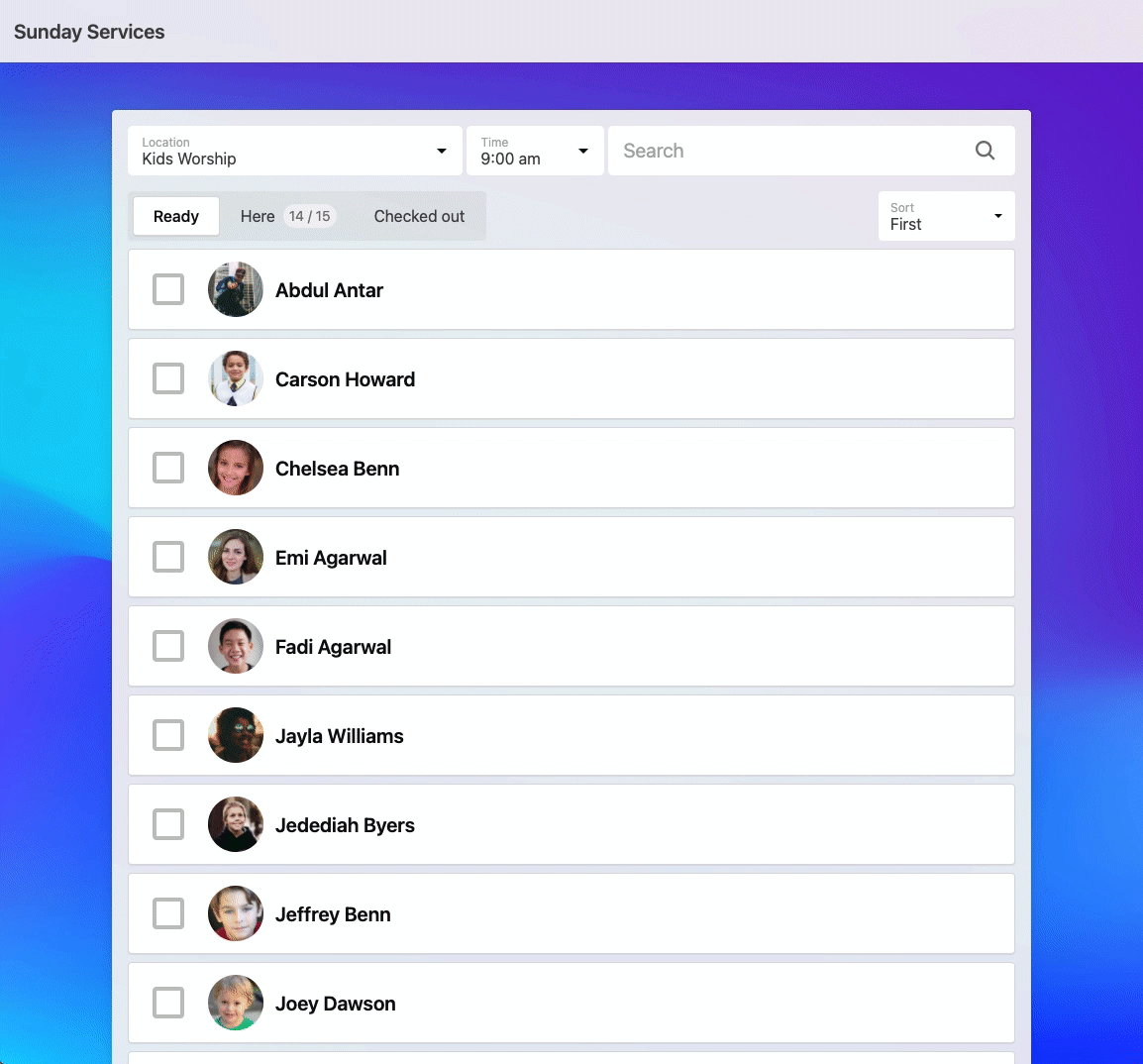 How to Get Started
We know changing things on your volunteers and members is tough, so it is completely up to you when these new changes show up in your stations.
To get started, switch all of your stations over to the new layout from the admin side. And if the new layout isn't your cup of tea, or you need a little more time to get used to it, you can opt individual stations back out, or all of them at once!
If any of your volunteers or staff members feel confused about the changes, feel free to share this update note, and tell them to reach out to us from the Send Feedback button in the settings button on the bottom right—we want to hear what is and isn't working for you.
What about Station Preview?
We've slowly been updating all of our Stations over the last year through Station Preview so that we can get feedback from the people willing to try out our new design. But now, we're ready for prime time! So, Station Preview is no longer a tool that we need. Any Station that was opted into Station Preview is now automatically opted into the new design. We may bring it back for new features in the future, so watch for updates!
Happy checking In!
💜 Team Check-Ins